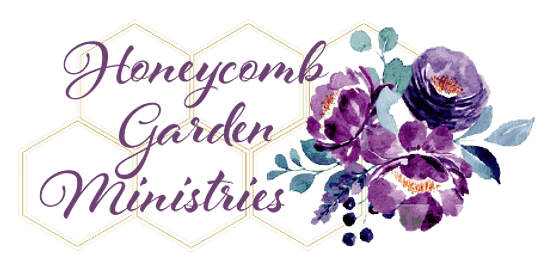 A Ministry of Encouragement
The Bible tells us repeatedly not to be discouraged. (Isaiah 41:10, Joshua 1:9, 2 Chronicles 20:15 & more!) That means, we need to be encouraged. Honeycomb Garden Ministries seeks to bring to fruition what the Apostle Paul says in Hebrews 10:24 - 25, to stir one another up to love and good works in encouragement.
We can often grow weary and be burdened with heaviness in the challenges life can bring. At Honeycomb Garden, we come alongside you using kind words and other life building strategies and tools. We walk with you in seeking the Lord's guidance and ever-present help in your life. We seek to help direct you away from the things that bring you down and re-direct you towards the living well our souls thirst for in Jesus Christ.
We provide a variety of opportunities to refresh and fill yourself with the Lord's goodness and light. Whether you are seeking growth though life coaching, learning more about God's word, connection through fellowship or opportunities to serve others, we would love for you to join us in bringing God's Kingdom here on Earth, together.
Pleasant words are as a honeycomb,

sweet to the soul and healing to the bones.
- Proverbs 16:24 NASB